I am on my way to Scotland on the train as I type this! A 5 and half hour journey stuck in a cabin full of people is not my idea of fun, but at least I have the internet! Seriously slow though! Ugh! Nothing worse than a slow connection. I might also add it is taking me forever to upload all the pics! Boo Hoo!
So first things first - The winner of the competition IS..............................Deanna from
Verseastyle
Drop Chrisi at
PinkPeas
an email and she will send your prize to you! CONGRATULATIONS!
Email Add : onlypink_peas@yahoo.com
Accessories from Accessorize
How classy am i? lol
Maria as Princess Jasmin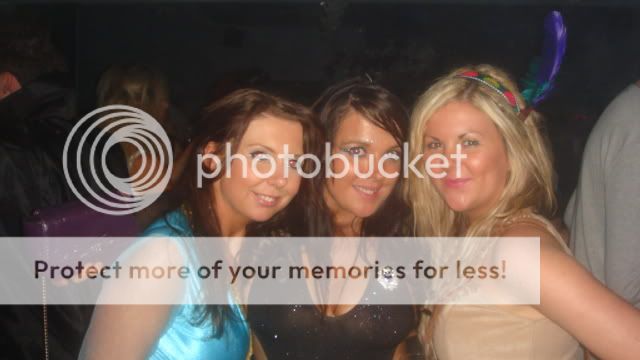 Jodie was a fallen angel
I went to see Saw 6 the day before - Eeeek
Happy Belated Halloween xxxx