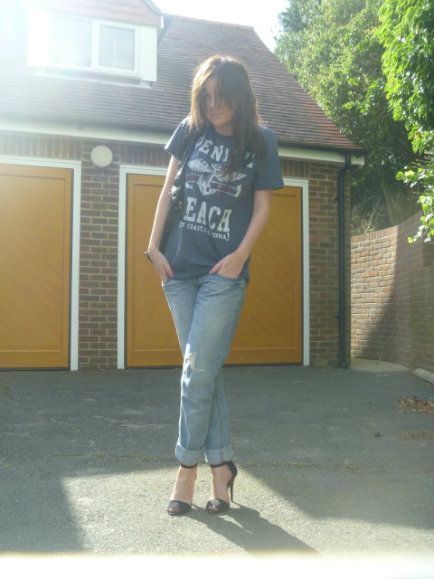 Thank fashion it's Friday! This week seems to have gone backwards, so I couldn't be happier for the weekend to arrive. Tonight I will be chillin with by bests and Saturday, I will finally be getting my hair done! Can't wait as it's such a mess right now. Then a night out with the girlies - so excited as I get to dress up! woo hoo!
What are you guys up to?
Don't forget to enter the N
ew Look bloggers competition
(click here).
Wearing River Island jeans and bag, Zara heels and Primark mans T-Shirt.
Hugs & Kisses
xoxoxoxoxox