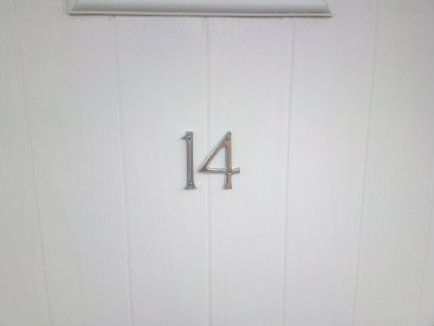 The problems
Now don't get me wrong, I wouldn't change my house for a billion pounds. I absolutely love it, but just because it's a new build does not mean it doesn't come without it's own problems.
I think a lot of the issues that people raise regarding new builds is the aesthetics - it's brand new so why shouldn't it be perfect?
So a lot of my problems were things like
Grout on my pearlescent bathroom tiles that hadn't been cleaned.
Hole in wall paper in the hall and dining areas.
Pencil left on walls from measuring whatever builders measure.
Bannisters were a bit rough around the edges
and the list goes on ........
These can all usually be fixed up the day you notice them and they are not much of a problem. However, I read after committing to buying a new build and off plan, that you can expect to find at least 10 faults with the house itself, teething problems if you like. My heart dropped when I read this and I was just dreading the day I moved in.
My teething problems included
Leak under the kitchen sink on day one - I put my single girl skills to good use to fix that leak! Superwomen!
Upstairs en-suite radiator had a leak
Bathroom toilet also has a leak
Ridiculous carpentry (that still hasn't been fixed & probably won't be)
Getting a washing machine delivered instead of a washer dryer - that will be delivered this week.
These again can be fixed by the company that you bought from. I have to say I have been really lucky with mine, they fixed any problems (nearly) on that day. I have heard some horror stories though, like roofs falling through and houses sinking - yikes!
Hugs & Kisses
xoxoxoxoxox