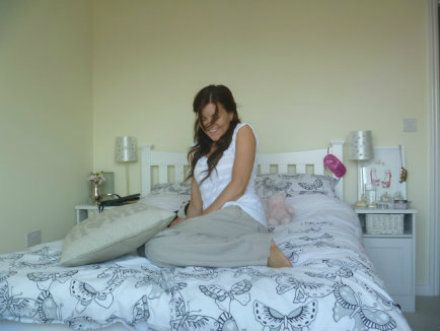 Wearing SoulCal via Republic trousers and Republic tee.
For the past month or so I have really been drawn to neutral colours. I can completely tell with the way my house ended up looking, but it wasn't until yesterday that I realised I was wearing my wall!
Don't forget to enter my
Glamorous giveaway here.
Hugs & Kisses
xoxoxoxoxox