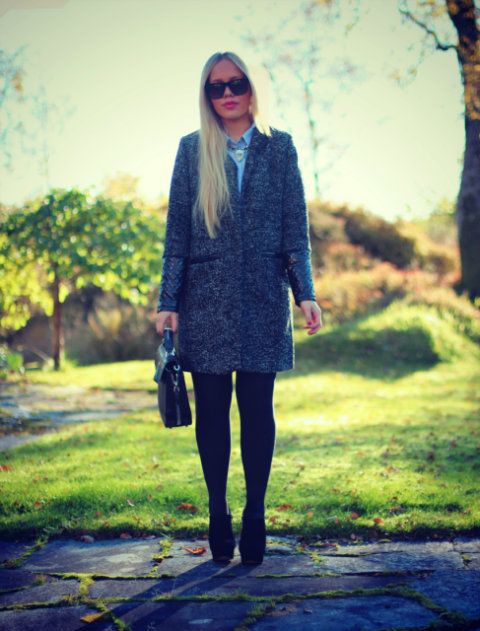 Although the summer has come to an end, there is no reason to hide all traces of it in your personal look. In fact, it doesn't take much to keep the summer in your face. Of course, it is a question of attitude and mood how one looks like but it is possible to add some extra sunrays with the right makeup.
This face cream makes the complexion glow
, for example, and as it is available in different hues, it can even out the paleness emerging in the darker season. However, a perfect skin is nothing without the
perfect outfit and hairstyle
which have to go hand in hand.
Combining summer and winter
Every girl likes wearing skirts and dresses in summer. And there is no need to stick only to trousers throughout the winter as one can keep the legs warm with tights, leggings, and over-knee socks beneath the skirt. It is also fashionable to wear long coats and woolen pullovers in combination with skirts. The proper addition to these clothes is a good and waterproof pair of boots, and a waisted coat and a scarf. As the autumn will start with colorful leaves falling off the trees, it is a good idea to adopt the brightness of colors in the individual outfit.
Warm autumn colors
like brown, beige, yellow, red or orange are really fitting, but this year has also witnessed
the emergence of an icy blue
.
Trousers are also hip
If skirts and dresses are not for you,
the leg fashion
has more to offer. Chinos, leggings, and jeggings are even more popular than they were last year, and they come in one color as well as in playful prints so that everybody is going to find the proper pair for herself.