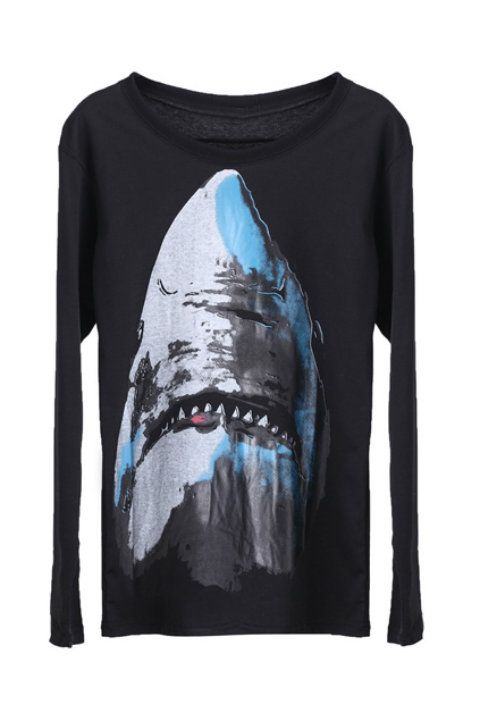 I have a crazy obsession with sharks - I mean I look forward to shark week. I've seen every shark movie possible including Sharktopus (I wouldn't advise watching). However I am completely and utterly petrified of them, to the point where I will no longer go in the sea - crazy! I mean how many shark attacks happen in the UK? I think thats a massive ZERO!
Anyhow - to keep me happy, I bought a
shark tee
- this one is from
Romwe
and I can't wait for it to arrive.
Hugs & Kisses
xoxoxoxoxox