I have become quite the fan of
Romwe
over the last few weeks. I like to share the love with you guys as they have such a social aspect to their business, so I thought i'd share with you some of the competitions and sales they have got going on.
Join Romwe Official Fashion Bloggers in the 2013 contest. The prize - up to $130 in freebies (yes please) and become an official Romwe fashion blogger - pretty exciting if you ask me. To enter click
here
.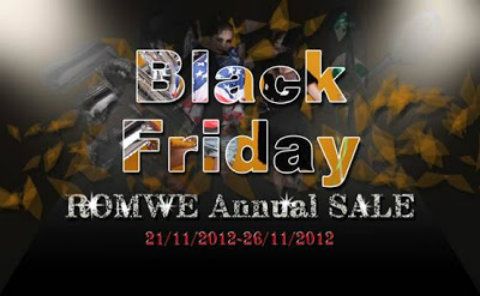 Also don't forget about the Black Friday Sale - lots to choose from and at amazing prices. I got myself this sweater. up to 70% off, from 21st through to 26th. Click
here
.
Hugs & Kisses
xoxoxoxoxox