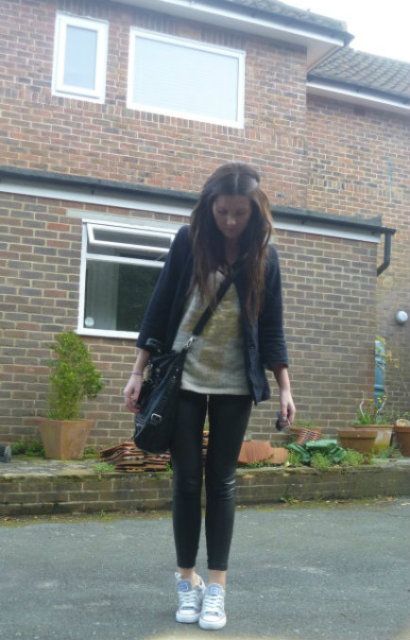 Having a blog makes it easy to see what you wear the most, when you're likely to wear it and also what outfits work. Recently, due to the cold weather, I have been browsing past outfits from this year and trying to decide what to wear. I came across this outfit, and really wanted to wear it, but none of the items, except the leggings have been seen since i've moved into my new house!
Le sigh! Whats a girl to do?
Don't forget to enter my
AdventCalendar Giveaway
here
.
Hugs & Kisses
xoxoxoxoxox