I don't often mention make up products on the blog as once I find something I like, I simply stick with it and buy again when it is all gone. This year is all about change though, so I decided to test out some of Next's new A/W beauty range - out with the old and in with the new!
First up, I tried out the Golden palette to create a night time smoky eye. The colours were fab and inside also describes how to create said smokey eye. The Aztec (dark brown) was a fab finish to create the look. I have been on the hunt for the perfect mascara my whole life - i'm not sure if what I'm looking for exists or not. Next's mascara is pretty good, one coat is perfect for the day and at night I added another 2 coats to open up my eyes and make them a little bit ............ i'm going to go with the word sexier.
The cost to quality ratio (in my opinion) is amazing. You get a lot for your money and also a fab product. If you only try out one item make sure its the lip gloss, it smells good enough to eat. The bronzer is growing on me, I don't think i've worked out how to apply it properly to get the most benefit. The blusher on the other hand is great - its not too pigmented, which I like in a blusher as I don't like the clown painted look.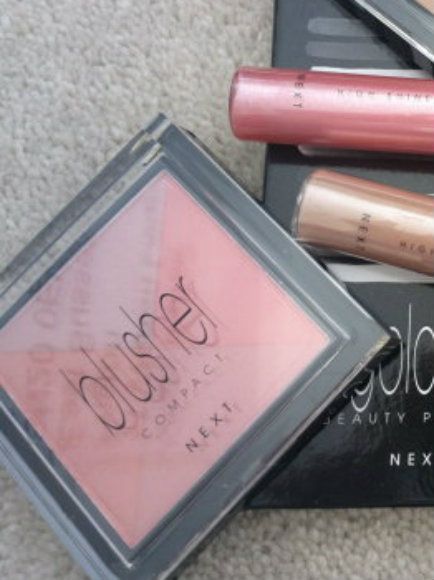 Check out my video if you like below to find out how to create the smokey eye look.
Hugs & Kisses
xoxoxoxoxox