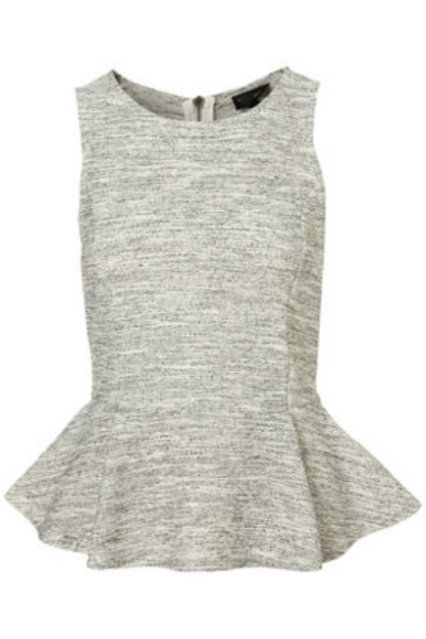 I haven't bought anything in Toppers since the day my bank sent me my yearly statement and told me where I spent most of my money. Yup you guessed it Topshop. Not going in there has been the most painful experience ever (I know a tad dramatic). However after seeing this peplum top on
Lucy Mecklenburgh
I had to stop the ban and shop. If you need it as much as I do - you can find it
here
.
I also secretly came home with these 2 peplum tops in
black
and in
dark grey
as I definitely need them in my life!
Hugs & Kisses
xoxoxoxoxox

*If anyone is planning on buying this top and you don't try it on - buy it at least 2 sizes bigger! I'm a Topshop 4/6 and I couldn't get the 6 over my head, the 8 over my shoulders and the 10 looked amazing on, but i couldn't get it off. I had to take my bra off to get out of it, one of those changing room panic moments when you think you will have to ask a stranger to help you. The 12 was too big, so I gave up, I was so close to buying the 10, but I would need assistance to get it off.