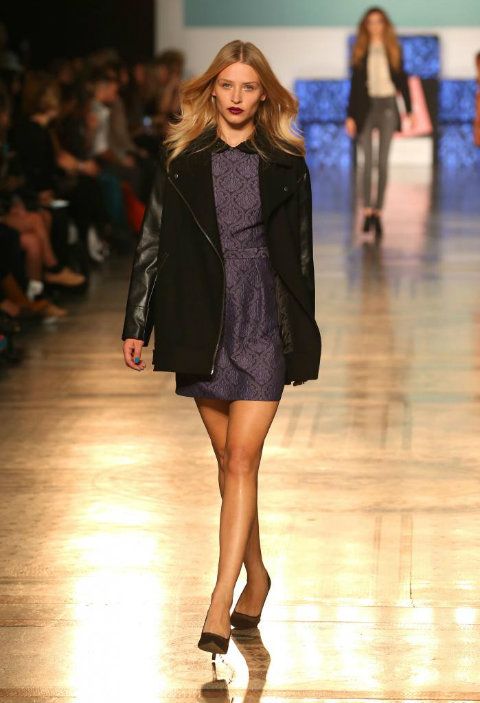 Photo credit - Look Fashion Show in association with Smashbox
I always see one outfit that really stands out when I go to fashion shows and even better, one that I simply have to buy and wear ASAP. The above outfit is that exactly. I am in love with the jacket - even though I have all the winter coats and jackets that I need this season - i'm sure I can find space for it. The dress can be easily dressed up or down and is perfect for the up and coming party season and the shoes are quite simply a must have in my books.
Have a great day dolls.
Hugs & Kisses
xoxoxoxoxox