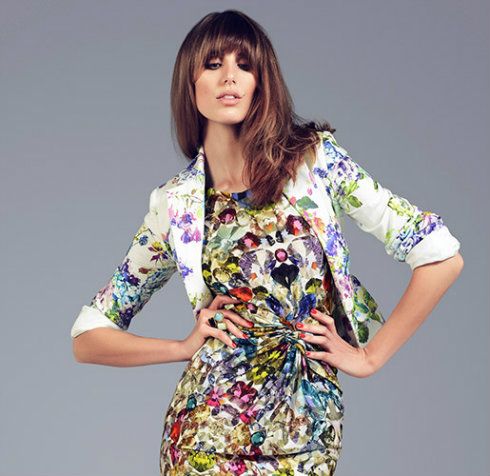 Wedding season is looming. I know it seems a little early as most weddings happen in spring and summer but apparently the end of winter is when planning kicks into overdrive so everything is done for the big day. There seems to be something in the air at the moment as will be attending quite few weddings this year and it got me thinking about what to wear. I think dressing for a wedding is a bit of a tricky choice. There is so much more to think about than just picking a nice dress for an occasion. You have to think of the dress code (if there is one) will it be daytime casual or evening dressy? The theme, will it be a formal sit down event or a backyard buffet? Plus there are so many faux pas that need to be avoided like not wearing white or dressing too provocatively that you to think of.
With a little help I have put together a mini guide of what I think works best for a wedding. Whatever the wedding I'm hoping these tips will help me and any other upcoming wedding guest pick the perfect outfit.
In my opinion you can't go wrong with floral for a wedding. Most weddings will be inundated with flowers and so why not join in on the action. I think there is something happy about a flower print which is surely ideal for a wedding celebration. Don't be afraid to have fun with your dress and go as bold as you like. Try picking something light and feminine especially for the summer months that will help you move from the day ceremony to night celebration.
If you were to think of romantic fabrics, lace would certainly be on top of my list. Lace was big in 2012 and it doesn't look like it is stopping anytime soon as it is pegged as a big trend for 2013 too. People think that lace should be avoided at a wedding in order to not upstage the bride but as long as you are not planning a long white lace dress you will be fine.
Accessories
As it is a very close friend who is getting married I am tempted to go all out and top off my outfit with a fascinator. Fascinators are now usual wedding attire and it is extremely rare to go to a wedding these days without seeing one. However I don't think everyone can pull off a fascinator, and sometimes younger guests can look a little over dressed. I think that big accessories like this should be left to the mothers of the bride and groom and so I have dug out some great alternatives that may be more appropriate for my taste. What do you think; would you go for any wedding accessories?