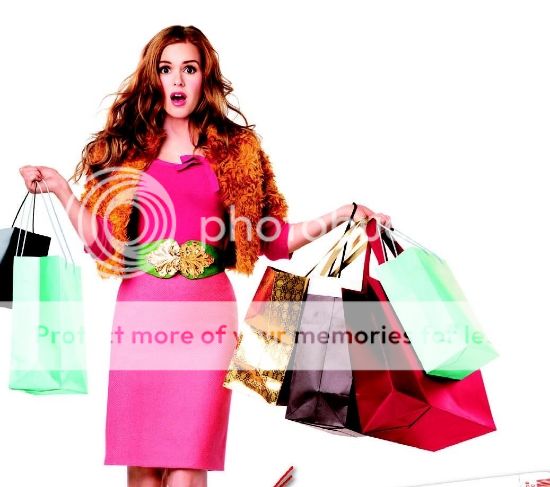 You are walking down the high street and a shop window catches your eye. You wander into the store and begin to browse through this season's collection when you notice a pair of shoes. They are the perfect height. They are the perfect colour. They are the perfect size. They are the perfect shoes for you. Sadly, they are not the perfect price. You put them back on the shelf with a sigh and walk out of the shop disappointed. Beaten by your budget!
With everyday items and bills pinching your pennies, luxury items are often unaffordable. Looking good doesn't have to cost the earth. In fact, you could update your wardrobe this summer if you shop wisely.
Here are some tips to save money on fashion.
Shop Around- branded items sold on the high street are often more expensive than if you buy online. It's good retail therapy shopping on the high street, but if you see something you like it might be a good idea to compare the price online before you make the purchase. Buying online at eBay or Amazon could save you a small fortune. Yes, you have to wait for the item to be delivered, but the money you save will cushion the blow.
Buy Now, Pay Later Schemes - there are websites that allow you to buy items upfront and then pay in 6 or 12 months. The best thing about these schemes is that if you pay back the whole sum within this time you pay no interest! Some sites offer a three payment option. For instance, if you bought something for £60 spread over three months. That's just £20 per month! find similar deals and

save on fashion and more at very.co.uk

. Exisiting customers are sent regular exclusive deals and discounts.
There are many websites out there offering promo codes, voucher codes, discounts and freebies. Have a quick look on the internet . Since more and more offer instore coupons, that money off voucher can be the difference between whether or not you can afford those new shoes!
Sales and Retail Discounts - throughout the year there is probably at least one store on the high street having a sale. Track down the stores throwing a sale. For instance, you could

save moneywith discounts and offers at Cath Kidston

. It is also worth looking out for sales at your favourite stores, as that item you saw a few weeks ago and couldn't afford, could have been halved in price.