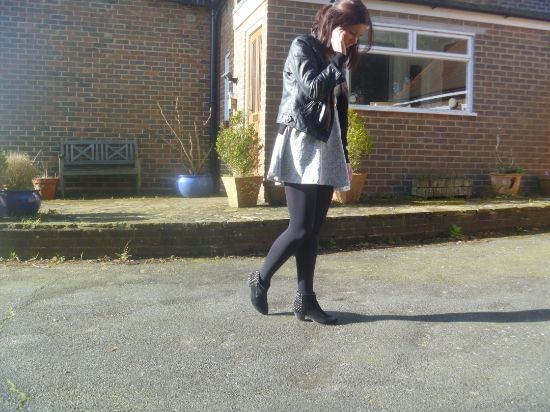 Spring is finally here. A time for new fragrances and beautiful colours - a whole new dawn after the ongoing bleakness of an exceptionally long winter. Of course, this warmer weather and lighter evenings should have arrived a while ago. While winter has definitely stretched way beyond its natural lifespan this year, in fact, spring in the UK can often be chilly - though usually not quite cold that we must continue wearing our winter clothes. This can make it quite difficult when it comes to fashion, as you have to try and strike a balance between your winter clothes and your summer wardrobe. Rather than going out and buying a
whole new wardrobe for the spring
, you can simply make the most of what you have with just a few tweaks and additions to help you beat the chillier afternoons and evenings.
5 fashion tips to help you look great and feel warm in the spring
There are a number of ways that you can enjoy looking good and feeling arm in the transitional period between winter and spring when the weather might still be chilly. Some great fashion ideas to help you dress for the season include the following:
Make sure you have a warm coat: Of course, ideally, you may not want to be wandering around in your ankle-length winter coat when it is supposed to be spring. However, you should still make sure that you have a good, comfortable, warm coat to wear. You can find some wonderful, colourful and comfortable quilted jackets out there that are ideal for spring, as they are lightweight yet warm, making them perfect for the season.
Invest in a stylish cardigan: If you've kitted out your wardrobe with loads of spring clothes, don't worry - you can still wear them even when the weather is colder. All you need to do is invest in a comfortable and stylish cardigan to slip over the top when the temperature drops.
Get some ankle boots: During the spring you probably don't want to wear knee-length winter boots. However, you may find that some days are too cold to simply slip on your shoes or sandals. A pair of hip ankle boots will enable you to keep your feet (and ankles!) nice and warm. these boots are also versatile enough to be worn with skirts when the weather starts to brighten - or with jeans and trousers when the weather turns unexpectedly cold.
Enjoy the versatility of cropped trousers: Cropped trousers are idea for the spring, as they will help to keep your legs warm during the chillier days but will still look perfectly spring-like compared to full-length trousers or jeans. They are also very versatile and can be worn to work, dressed up for a special occasion, or dressed down for casual wear.
Treat yourself with some chiffon scarves: Spring may be too warm for your cosy woollen scarves but it may still be chilly enough to warrant something to keep your neck warm. A few colourful chiffon scarves will provide the perfect way to stay warm and look great during those changeable spring days and evenings.
Even during a cooler print these tips will help to ensure you look stylish and dressed for the season whilst keeping warm when and where it matters.
Hugs & Kisses
xoxoxoxoxox