I was first introduced to Bare Minerals as a brand by my Mum. She came home with the face starter kit and I was sold. I didn't know until recently that they also did other make up products such as eye make up. I really should pay more attention as they are really fabulous. I'm pretty boring when it comes to eye make up, I use the same 3 colours day in and day out and simply admire other peoples, wishing I could Anyhow the collection includes a
honey eye colour
, which is used to blend from lash line up to the brow line, a
copper high shine colour,
which scared me at first, but it so easy to use, a
bronze eye liner
, which again felt pretty daunting to use, but glided on so easily and lastly a
tapered shadow brush
. I'm obsessed with make up brushes so i'm glad that made it's way into the kit. I really recommend this kit if you're looking for a bronze look. I would have taken pictures of the make up on my face, but my Rosacea is really bad right now, and I don't want you to see that. If you want to get your own you can purchase it
here
.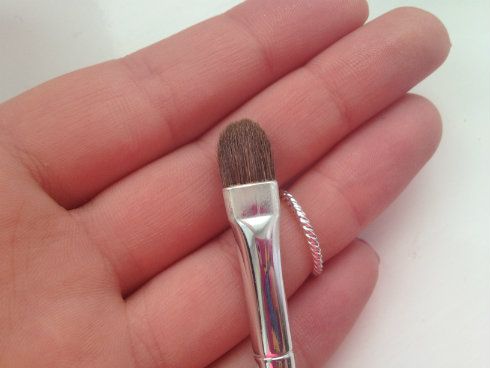 Hugs & Kisses
xoxoxoxoxox