I'm not much a product changer, once i've found something I like I don't really change it, unless it's stopped working for me. So I thought i'd show you what i'm using right now with regards to shampoo, conditioner, face products, hair products etc - or really what fits in my basket. Sometimes it changes due to what my hair dresser recommends or my Mum has found a new product that is sure to change my life or quite simply it was an absolute steal and I couldn't leave the shop without it. My current products are probably my favourite of all time (for the time being), so I thought it was about time I shared.
Hair
- Macadamia deep conditioning mask (Not pictured, but you can see the review
here
) - this is a dream, a hair dream to be exact. It smells beyond amazing and leaves your hair silky soft in a word - LOVE. L'Occitaine shampoo and conditioner - it's not love and it's not hate, it does what it says on the tin. It was a gift from my Mum and she swears hands down that she can see a difference in my hair - apparently it looks super shiny and soft. Boots own Coconut leave in conditioner - I don't think it actually has any benefits to my hair, but it smells absolutely amazing - so thats that.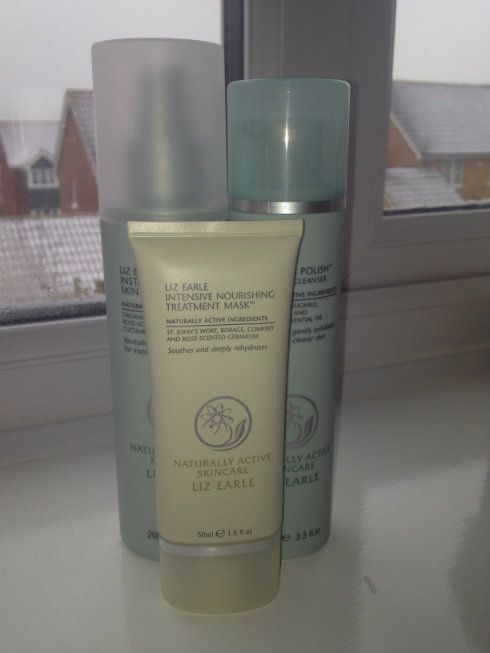 Face
- I am currently using Liz Earle products for my Rosacea (See
here
), I started seeing results straight away so these little beauts have quickly become a firm fave. They are Cleanse & Polish hot cloth cleanser, skin repair moisturiser, intensive nourishing mask and Instant boost skin tonic.
Body
- A Christmas gift set that smells divine (Thanks Tia). I could literally eat it and my pup actually attempted it. It smells of white chocolate and praline - it's beautiful. I slather myself with this shimmery goodness every morning and night. It's from I Love Cosmetics and you can check them out
here
.
So there you have it - some of my current products - if you ever come across the I love shimmer and sparkle products i'd strongly suggest you buy them!
Hugs & Kisses
xoxoxoxoxox