Keeping on todays topic - FAKE TAN.
Make up stains
are awful to get out and fake tan stains are shameless. I'm always covering myself in something or another and it's usually when i'm wearing white, or just before I leave the house in the morning. I'm literally the clumsiest person in the world and i'm well known for spilling things, ending up with
coffee stains
or coca cola stains down my top. Due to my stupidity, I needed to investigate the detergent isle of the supermarket to get some
stain removal
products. Please welcome Vanish fabric stain remover to my household cleaners - well clothes cleaners - I use the carpet stain remover so I thought why not give this a go. I am happy to say that my orange coloured bed sheets from way to much make up and tanning are whiter than white, which has made me very happy that I can continue with my tanning Fridays without a care in the world!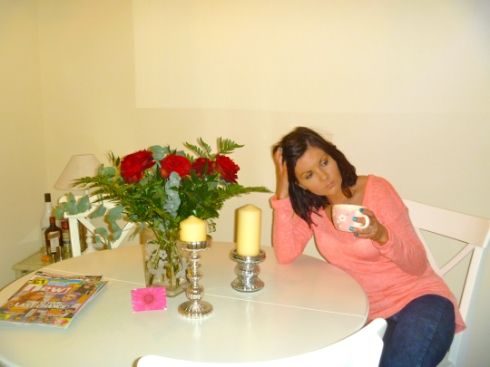 Hugs & Kisses
xoxoxoxoxox